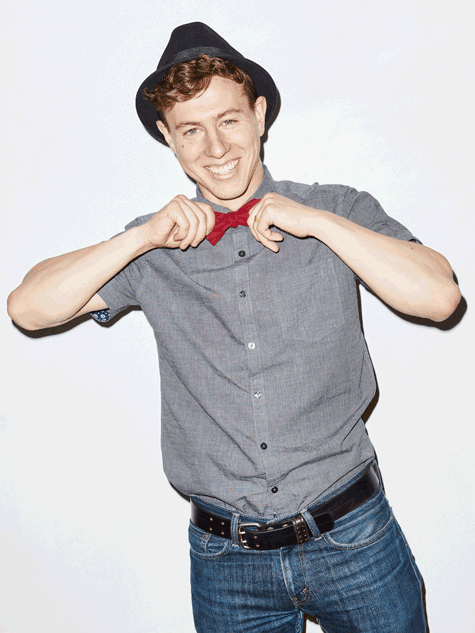 JON MITCHELL
Assistant Editor
---
Nickname: RedFalcon
Sign: …Yield? Yeah. Yield.
Right-handed/Left-handed: Right-handed and footed
Introvert/Extrovert: Slightly extrovert
Thinker/Feeler: Thinker
Hidden Skill: Soccer Refereeing and Cheerleader Stunts
Beach or Mountains: Mountains
Like your Eggs: Eggies in a basket
Cook or Eat Out: Cook!
Goes to bed at: Midnight
Wakes up at: 6am or the crack of dawn, whichever is later
What's your favorite…?
Board Game:Settlers of Catan
Season: Fall
Time of Day: Early Dawn
Ice Cream Flavor: Anything involving peanut butter
Punctuation Mark: That's a weird question; my favorite punctuation mark is probably the semi-colon.
Holiday: Thanksgiving
Word: Exclamation
Verb: Optimize
State: Colorado
Planet: Pandora
Animal: Dog
Color: Red
Subject in School: Physics
Room in Your House: Does my shower count as a room?